In a significant update earlier this year, the Greek government made adjustments to the Greek Golden Visa scheme. Starting from August 1, 2023, the minimum real estate investment threshold was raised to €500,000, but this change only applies to specific regions. Properties in the regional units of Northern Athens, Central Athens, Southern Athens, Vari-Voula-Vouliagmeni, Thessaloniki, Mykonos, and Santorini are affected by this new threshold. However, the good news is that properties in other areas of Greece still maintain the €250,000 price point. This means investors have a multitude of options to gain the Golden Visa at the original price mark.
Macedonia: Exploring the Northern Delights
One attractive alternative is the northern region of Macedonia, where the picturesque Chalkidiki, often referred to as the "Greek Monaco," offers Golden Visa eligibility at €250,000. With its close proximity to the vibrant city of Thessaloniki and an international airport, Chalkidiki is an appealing choice for investors. The region is known for its traditional artisan shops, restaurants, and entertainment. Moreover, investors can enjoy rental yields of 4.8%, as rental growth is outpacing the sales price growth.
Kavala, a city nestled in northern Greece, serves as the principal seaport for eastern Macedonia. This city, situated along the Aegean Sea coast and at the crossroads between the East and West, is another excellent option for Golden Visa investors. With mesmerizing mountains, beautiful beaches, and stunning views, Kavala offers a unique experience. What's more, the price of a 1-bedroom apartment in Kavala starts at just €70,000, with rental yields reaching up to 5.4%.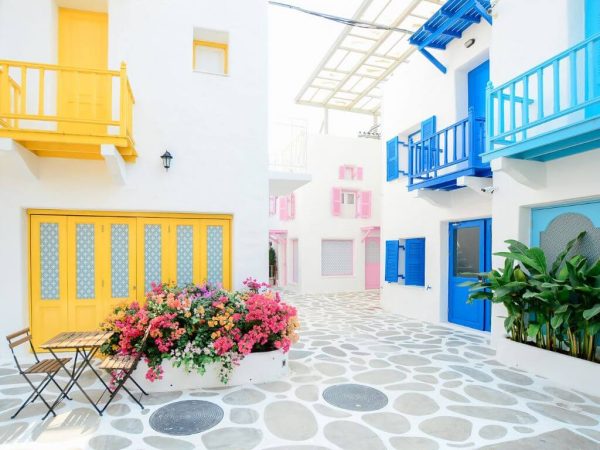 Ionian Islands: Paradise Awaits
The Ionian Islands, located on Greece's western side and deeply connected to Italian history and culture, provide another avenue for Golden Visa investors. The magnificent island of Corfu stands out with high-end housing projects in a serene setting, offering investors a 4.3% real estate rental yield. Meanwhile, Palairos, a charming town in the Ionian Sea, is famous for its beautiful beaches, attracting both tourists and generating income for the locals.
Cyclades Island Group: Investing in Paradise
For those interested in seafront properties within the beautiful Cyclades Islands, there's still the opportunity to secure the Golden Visa at the €250,000 price point. These islands include Andros, Ios, Irakleia, Kimolos, Kythos, Milos, Naxos, Sifnos, and Tinos, among others. Paros, situated between Mykonos and Santorini, is a prime choice, offering impressive rental yields of 7.1%, surpassing even Santorini. The Cyclades Islands remain a sought-after destination, drawing millions of visitors with their dazzling light and crystal-clear waters.
Western Greece: Exploring Patra
Patra, located on the northern side of the Peloponnese, stands as the third-largest city in Greece. With a bustling port connecting to the Ionian Islands and Italy, Patra is a city steeped in history. It offers numerous relaxing beach spots in the surrounding regions, making it an attractive choice for investors. The price of a 1-bedroom apartment in Patra starts at €70,000, and rental yields can reach an impressive 7%.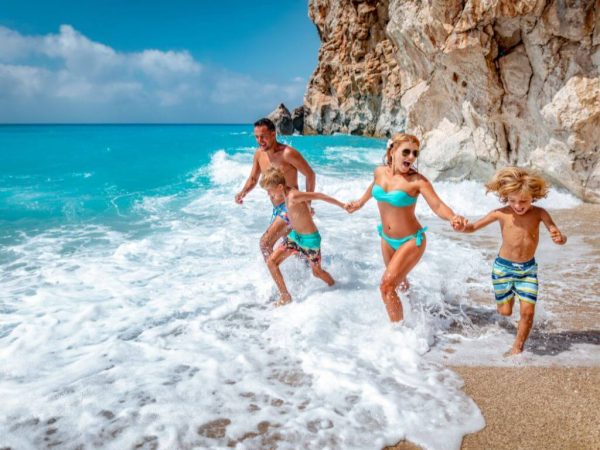 Crete: The Mythical Island
Crete, situated in the southern part of the Aegean Sea, remains an option for investors seeking the Golden Visa at the €250,000 price mark. Known for its stunning beaches and historical sites, Crete is a popular Greek destination. Heraklion, the largest city on the island, combines modernity with rich traditions and historical significance. The price of a 1-bedroom apartment starts at €80,000 and goes up to €225,000 for a 3-bedroom apartment, with rental yields ranging from 4% to 6%.
Central Greece: The City of Volos
The city of Volos in Thessaly, positioned between Athens and Thessaloniki, is an attractive choice for investors seeking the Greek Golden Visa at the minimum threshold. This city, the political and economic capital of Thessaly, offers a strategic location. The price of a 3-bedroom apartment in Volos starts at €160,000, with average rental yields at 5%.
It's important to note that the new regulation affects only a small portion of Greece. Investors still have the majority of Greece's regions to choose from, making this an exciting opportunity. Holders of the Golden Visa from Greece, a member of the European Union, enjoy visa-free travel to all 27 countries in the Schengen Zone, including France, Germany, Sweden, and Switzerland. They also benefit from Greece's renowned education and healthcare system, all set against a backdrop of ancient and fascinating landscapes.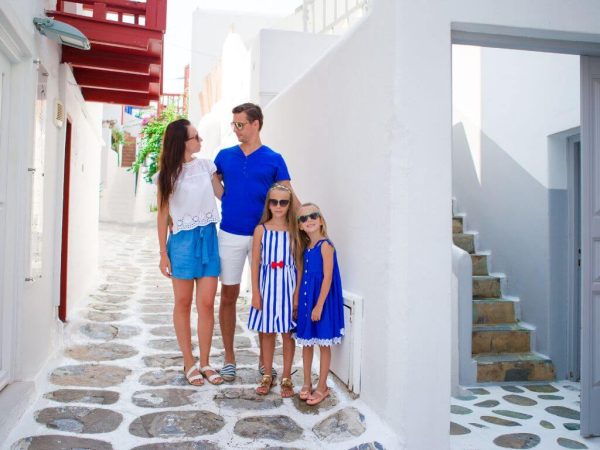 At Beyond Global Partners, we specialize in making your dreams of obtaining a Golden Visa in Greece a reality. With our in-depth knowledge of the ever-evolving investment landscape and extensive experience in the field, we are your trusted partner in navigating the intricacies of citizenship and residency by investment programs. Our dedicated team is committed to providing you with personalized guidance, ensuring a seamless and hassle-free journey towards securing your Golden Visa.
When you choose to partner with us, you gain access to a wealth of expertise, a network of resources, and a commitment to excellence that sets us apart. We understand that each client's needs are unique, and we tailor our services to match your specific requirements. Whether you're seeking to invest in the vibrant cities of Athens and Thessaloniki or exploring the hidden gems of Greece, we're here to guide you every step of the way.
Join countless others who have entrusted us with their Golden Visa aspirations and discovered the value of a strategic partnership with Beyond Global Partners. We invite you to embark on this exciting journey with us and experience firsthand the unmatched opportunities that Greece has to offer.
Your Golden Visa awaits; let us assist you seize it.